Support our Bridge to College Seniors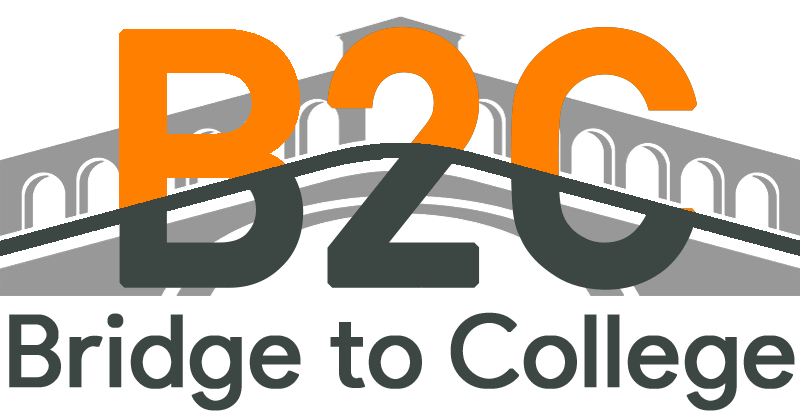 Bridge to College
is a mentoring program aimed at guiding our first-generation students and families through the college application process. B2C spans two academic years, beginning in January of a student's junior year through the end of senior year.
This year we are hoping to award our B2C seniors with an
Amazon Kindle gift card
, which they can use to purchase a textbook at their chosen college or university. We thank you for your consideration and willingness to help some very special students.
Bridge to College acceptances 2020:
Binghamton
Brockport
Buffalo State
Cazenovia
Cobleskill
Fredonia
Geneseo
Hofstra
HVCC
Morrisville
Nazareth
New Paltz
Northeastern
Oneonta
Potsdam
Rochester Institute of Technology
Savannah College of Art & Design
Siena
Skidmore
Springfield
Stony Brook
The College of St. Rose
Tufts
U Buffalo
U Rhode Island
U Albany
Worcester Polytechnic Institute
Please fill out the form below to donate for Support our Bridge to College Seniors. We also welcome other donations as well.